Contemporary traffic management in a historic city centre
In a historic city like Amsterdam, the existing traffic infrastructure cannot be simply expanded or changed. More and more traffic must be handled on the existing road network. Not only the volume but also the various types of traffic provide challenges. Mobility, safety and the environment need to be taken into account in finding the most optimum solution within available budgets and with participation of many stakeholders. The traffic infrastructure developed gradually over many years and there is a range of various systems and technologies from many (local) vendors. Integration is therefore of major importance.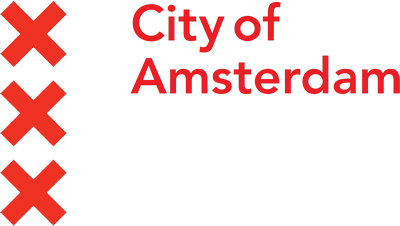 AccessFlow and Amsterdam: long-time partners
For many years, AccessFlow has been the partner of choice for the design and development of the City of Amsterdam's central traffic management software solution.
Source integration, monitoring and visualization
The solution integrates information from many different sources like the intersection controllers, traffic light installations, detectors, cameras, etc. The traffic data acquisition often takes place via wireless transmission technologies. It allows for comprehensive monitoring and visualization of traffic conditions in real-time.
These data flows are evaluated and intelligently processed into information which is used for real-time management of traffic flows, for example by means of automatically changing the switching instructions for traffic lights. Thus preventing and actively fighting congestion by intelligently influencing the traffic on the roads.
Additionally, the architecture of the solution enables a modular approach. Currently there are modules for:
Configuration Management for designs of crossings and traffic light installation equipment
Management of malfunctions and maintenance of traffic light installations and signs
Escorting VIP convoys
Designed with the future in mind
The solution has been developed by taking the following starting points into consideration:
Management of a variety of types of traffic: cars, cyclists, pedestrians, public transport systems like trams and busses, and waterways.
Optimization of the traffic flows must be realized without changing the existing road network of the city centre.
Support of a multi-vendor strategy. The solution is based on open standards, which makes it possible to retrieve data from and to control equipment of many different vendors.
Involvement of a variety of stakeholders for the development of the solution like municipal authorities, traffic management representatives, urban planning department, traffic police, and vendors of various traffic systems.
Increased safety by control and monitoring and ensuring improved behaviour of traffic participants.
Ability to provide the required information to support the authorities in the event of any legal cases involving traffic incidents.
Data collection for trend analysis to support strategic planning of the traffic infrastructure.

Road users, Traffic Management Centres, traffic lights, traffic signs, self-driving cars – everything communicates with each other. The City of Amsterdam is participating in the Talking Traffic initiative and AccessFlow is ensuring that their Traffic Management System is ready for these exciting new developments.
"If all the vehicles knew what all the traffic lights did, our best guess is the human carbon production would go down about 200 billion tons per year…. But before that is possible, traffic lights and vehicles need to learn to talk to each other."