AccessFlow as your Smart City IT partner
AccessFlow was set up in 2015 by two professionals with a passion to develop a Smart City IoT software application suite. Driven  by the belief in a well-architected, generic, open and secure environment in which a large amount of objects could be controlled. Together with an enthusiastic and dedicated international team of experts in this field, the IoT software solution 'PIMS' was developed.
PIMS went into production in 2016 and the amount and types of objects that are controlled in PIMS is expanding rapidly day by day. PIMS is now operational in many 'Smart Cities' in the Netherlands and preparations are in progress for implementations in other parts of the world.
AccessFlow offers PIMS licenses and additional customization and development services to suppliers of IoT devices, network providers, installation companies and Smart City technology companies. Contact us to find out how we can help you serving your customers. Please fill out the contact form on this page or directly e-mail us at
info@accessflow.nl
.
Additional contact information
AccessFlow B.V.
Drijfanker 56
1319 DB Almere
The Netherlands
AccessFlow partners with SPIE Infratechniek B.V. en iOCO
SPIE Infratechniek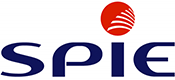 AccessFlow's client and development partner SPIE Infratechniek B.V. (formerly Ziut B.V.) is deploying PIMS Public Lighting in various cities in the Netherlands, Belgium, Germany and Ireland. SPIE Infratechniek is a specialist company in the public space and maintains 1.3 million of the 3.5 million urban light poles in The Netherlands. SPIE Infratechniek is part of the SPIE Group which is the independent European leader in multi-technical services in the areas of energy and communications.
Commitment to website privacy and responsible use of information
At AccessFlow, we are committed to ensuring the privacy of your information. We understand as a customer using the AccessFlow website, how important the privacy of your personal information is to you. The following statement has been developed in recognition that Internet technologies, and specifically AccessFlow's application of these, are rapidly evolving. This statement addresses privacy issues relevant to the AccessFlow website. Should we change our website privacy statement for any reason, such changes will always be posted to this page. However, if you have any further questions relating to this privacy statement, please do not hesitate to email us.
Information we collect
We may gather two types of information about our website users:
personal information, provided voluntarily when you complete an online form or request for service; and
aggregated information collected by our web server or third party systems we subscribe to for site traffic information.
Our web server collects the following type of information:
the number of site visitors (gathered via IP address logs),
the date and time of visits,
the number of pages viewed,
technical information on browser connections,
traffic patterns.
This is anonymous statistical data and no attempt is made to identify users or their individual browsing activities. We use this aggregate data to evaluate our website performance and measure the interest in various areas of our site.
Information disclosure
We may release information about you when required to, or permitted by law. We may also disclose information where you have authorized us to, or where disclosure is connected to the purpose for which it was collected – e.g. online applications. You have the right to access and correct this information subject to the provisions of the applicable legal regulations. We will not however, use your personal information for any purpose that is not related to the services we provide to you, or for any purpose for which you would not reasonably expect us to use the information. We may share the information we gather in aggregate form e.g. survey or tracking information, with advertisers and other partners. However, we will not sell or disclose personal information about you as an individual to any third party or entity outside AccessFlow or it's related companies for marketing purposes.
Disclaimer
The information appearing on this site is for preliminary and general information only and is not to be relied on as being complete, accurate and up to date, and it is subject to change. AccessFlow shall not be responsible for the content of any other site accessed via the AccessFlow site. Links to other sites are provided for convenience only and do not represent any endorsement by AccessFlow of products or services offered by the site owner.