Enter the connected world of PIMS
PIMS
a next generation integrated software solution for Smart City IoT applications
Control every Smart City device from one interface
The Public Infrastructure Management System (PIMS) enables dynamic, interactive and flexible control of a myriad of networked IoT devices that are installed within the urban infrastructure. PIMS enables management of multiple Smart City applications, for example the control of public lighting, traffic lights, waste bins, air quality measurement equipment, sewer pump installations, and many other utilizations. It allows for central and real-time management of connected devices via a browser-based user interface.
A flexible and secure architecture
Since the Smart City evolution has really gathered pace now, PIMS is architected in such a way that new solutions can easily be integrated into the PIMS suite. This includes the use of any new networks for the communication with the devices, any new  devices, or any integration with existing systems. And all of this by using leading security technology that is embedded throughout the entire solution.
PIMS is a perfect solution for local government to manage single or multiple Smart City solutions, thus offering services to their citizens like effective and environmental friendly public lighting – with less light where possible and more light where needed – or providing real-time control of traffic lights to ensure an efficient traffic flow throughout the city.
PIMS offers you a generic control framework for multiple IoT applications.
It gives you control of your urban infrastructure…
for a variety of services,
via a communication network of your choice,
with an infinite amount of different devices,
from a multitude of suppliers,
in a secure manner.
PIMS
a single platform for all your Smart City applications with the openness and flexibility you need
With PIMS there is no need anymore for a multitude of different applications. PIMS has a generic command handling workflow allowing you to send commands to and retrieve data from a variety of different IoT devices that are applied in the city infrastructure for multiple purposes. Either public lighting, traffic or waste or any other functional domain.
Hosted in the cloud or on-site
PIMS can be hosted as a full Microsoft Azure cloud-based solution or on premises. It can be offered as a SaaS solution serving multiple tenants in a single instance. But if needed, a single tenant can be guaranteed full isolation.
Freedom of choice for devices and networks
PIMS supports multiple networks so you can select the most suitable communication channel that best suits your purpose. And even within the various types of devices, multiple brands can be accommodated. So PIMS allows you full freedom in the choice of device suppliers and network providers.
PIMS is an open system and therefore easy to integrate with. This allows for convenient integration with external systems like asset- or issue management systems, financial systems, etc.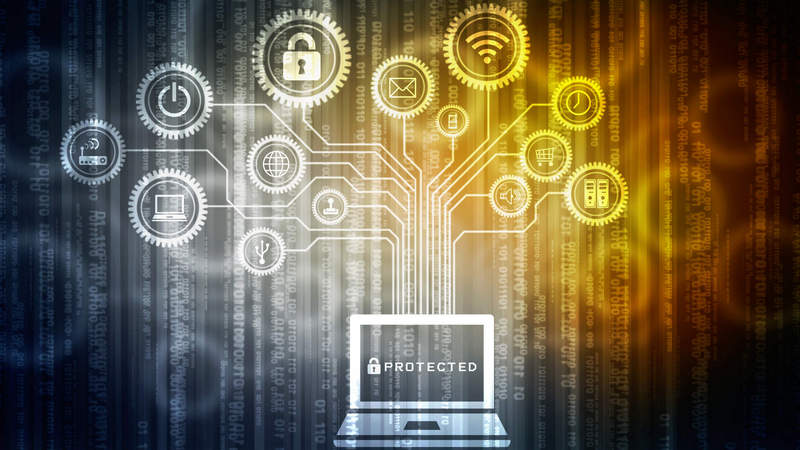 Security has been built in from the early design stages. PIMS provides end-to-end security with the devices, federation with authentication providers, role based authorization, full data and service isolation per organization if required.
Information and control at your fingertips
Control all your connected devices in real-time, securely and remotely via a browser-based user interface – send commands and retrieve data whenever you need it. (Tap or click the images for a larger view.)
Easy access to the information you need
Let PIMS create easy accessible information for you from the vast amount of data that is available:
How much time has a device been operational? When should pre-emptive replacement of a light take place?
How much energy did a device consume during the past month?
How many messages were sent via the network to and from the devices? What is my network expenditure?
Monitoring and operations made easy
Cluster and group your devices, apply scenario's for various objects under different conditions.
Measure energy consumption, amount of working hours, number of messages flowing through the network, etc.
Let the newly installed devices automatically tell you where they are located. Functionality is incorporated to support the commissioning process for all the devices which is to a large extent automated with an adjustable level of manual validation.
PIMS
open and user-friendly but also secure
A powerful and solid foundation with a generic architecture
Scalability is key. The framework is built allowing for continuous expansion of the system. Adding new functional domains, new commands, new interfaces, all of this is possible with minimal impact on the existing components.
An integrated solution, built on a Microsoft platform providing flexibility for deployment scenario's on-premises or in the Azure cloud (public, private, hybrid).
Multi-tenant or single-tenant scenario. Single-tenant offers full isolation per customer in the cloud.
A push message approach in which messages are created not in response to user actions but by events of the various devices.
Integration with external systems like asset-, issue management, financial systems, etc.
PIMS can communicate via various networks, e.g. LoRaWAN, Sigfox, etc.
Access Control
Users are granted access based upon a profile which consists of an organization, a functional domain and a role. Within the user interface it is easy to switch between the various profiles that a user can have. The user interface is tailored depending on the profile that is selected.
PIMS supports authentication federation in which, if needed, authentication can take place against user accounts which are used and managed within organizations of e.g. clients or partners. But also without federation, clients and partners can always manage their own users.
Delegating activities to a third party service provider is possible.
Authorization of the users takes place based upon assigned roles and functional domains. The authentication and authorization information is transported as 'security claims' which are validated every time before a functionality of PIMS is offered. Allowing for accountability and traceability to the end-user of all executed transactions.
User Interface
Web-based front-end with multi-lingual support in the browsers.
Deployment on PC's, laptops, tablets and a subset of the functionality on smartphones with a fluid and responsive design.
Both a geographical interface as well as a dashboard approach. A variety of dashboards are available tailored to the applicable tasks per role and per functional domain.
Flexibility in the type of geographical package that is used (OpenStreetMap, Google, Bing, etc).
Intuitive navigation throughout all functional domains with powerful filtering and user-customizable watchlists.